CVs, Cover Letters, and LinkedIn Profiles written by Recruiters
CVs written by experienced Recruiters who know how the job market works…
Unlike most CV writing services, we have a rigorous application process for our Writers. We ensure all of our staff have experience in recruitment, as well as writing, enabling us to offer interview coaching and advice as part of your order. Not only will we create a completely unique CV that is optimised for Hiring Manager viewing and ATS technology, but we will also try to support you in the best places to look for a new job, and how best to use platforms like LinkedIn to open up opportunities. We deliver regular training to anyone who works with us, making sure that our team is constantly upskilling, and allowing us to deliver outstanding results for you! We aim to go above and beyond current industry standards whilst also keeping costs as competitive as we possibly can! If you're looking for a CV consultancy who works WITH you… We've got your back!
Choose your fully customised CV package, including a cover letter and LinkedIn profile if required
Your dedicated Writer will be in touch to gain a full understanding of you and the jobs you're aiming for, allowing them to enhance your CV for both Hiring Manager viewing and ATS technology
Your CV will be completed within 3 working days! Upon completion, your Writer will work with you to make adaptations until you're 100% satisfied. You also get 6 months of free revisions!
Open up opportunities with a new, professional CV!
How long will my order take?
We have a 3 day turnaround, although sometimes it is quicker than that. If for any reason we are not going to be able to meet that timeframe, we will contact you immediately to give updates and discuss options.
What is an ATS friendly CV?
Almost every business uses a form of recruiting software. An 'ATS' or 'applicant tracking system' is a piece of software used to both store candidate information and search for new candidates. Recruiters can type in keywords associated with experience that they are looking for and match CVs to that search – sometimes this happens automatically, too! As a job seeker, you need to make sure you have the correct terminology listed on your CV and ensure that it's in a format that 'ATS' technology can easily translate. Every CV we create is optimised for both ATS software and human Hiring Manager viewing.
What additional costs are there?
Much like a badger, there are no grey areas here! The price advertised when you place your order is the price you pay – there are absolutely no hidden costs.
What if I'm not happy with the completed work?
We do everything we can to ensure customer satisfaction. CV writing is a journey and if it isn't suitable after the first draft, we will work with you to correct it. Once happy, we also offer 6 months of free revisions to adapt information.
What do I need to provide?
If you have a current CV, we can take information from that to create a new one – we will also work closely with you to establish your requirements so we can be sure that your CV is a true reflection of you, your experience and your personality.
If you don't already have a CV, that's no problem at all! We will send you a simple questionnaire to fill in that captures all the information we need.
What experience do CV Badger Writers have?
We're a fast-growing team with a wide variety of knowledge amongst us. However, we all have experience in either recruitment or employment specialist roles and have reviewed and written 1000's of CVs. We know what Hiring Managers are searching for, the terminology they use – we know how automated recruiting software works and how to beat it. We have worked across multiple industries and have strong networks built up to ensure we keep up to date with new trends.
What if I don't already have a CV?
You're certainly not alone! No CV is no problem! We will simply send you a questionnaire to fill in that captures all of the information we need to create your first document.
What industries and locations do you work within?
We are based in the UK, but as we work remotely, we can work with people anywhere in the world! We can only write CVs in English language though. We work across all industries and will ensure to assign the most suited writer to the industry that you work in.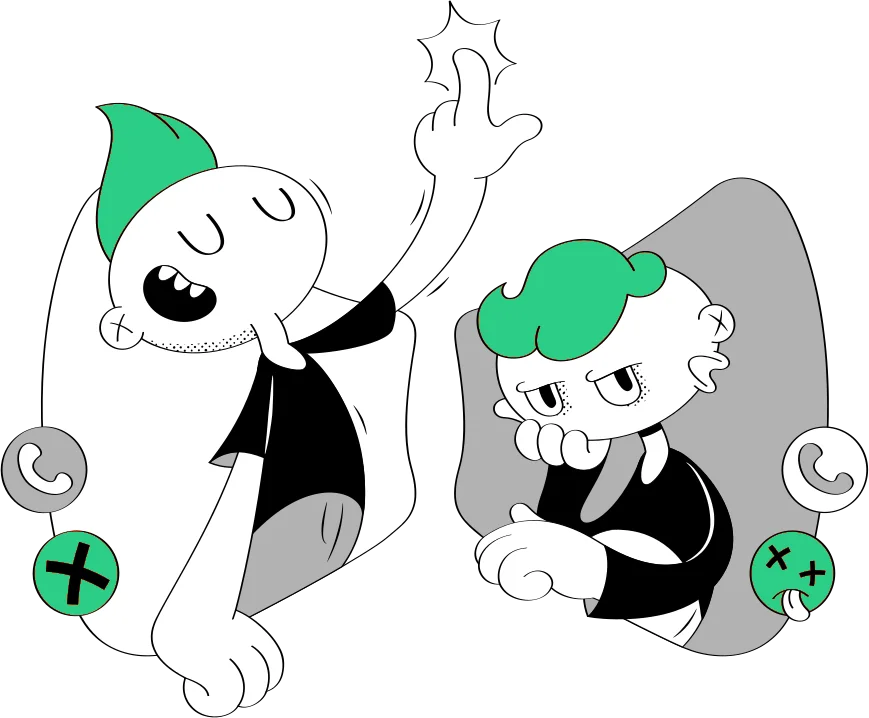 We've written CVs for people applying to brands of all shapes and sizes including